This Mix is By DJ Spindim
DJ Mixtape Title: Best of Dej Loaf Mixtape
DJ Music Type: Female Rap DJ Mix
With Playlist/TrackList? Yes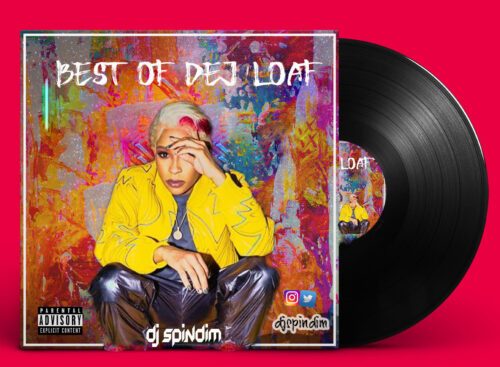 Dej Loaf DJ Mix
We can see you enjoyed this latest July 2020 DJ Mix. Dj Spindim Best of Dej Loaf Mixtape Download.
Dj Spindim (RY DIM) unleash a new compilation mix tape giving us top singles from American Detroit Rapper Dej Loaf. Spindim comes through with various evergreen singles from the American Single back to back. Enjoy
Feel free to download, share, stream and enjoy this hot dj mix with all your friends, loved ones, social circles, colleagues and your enemies :). Don't forget to drop your comment if your a super fan, be social !!. Alway visit NaijaDjMixtape Website for more dj Mix. Cheers as you have a great and wonderful day wherever you are, we love you. Be Stay safe and be healthy.
Easy Love
Bubbly
Me & U Hennessy
Who Gon Stop Us
Back Up
Hey There ft Future
Try Me
We Be on It
Butterflies
I can feel it in the Air
Like a hoe
Jacquees At the club
Been On my Grind
No Fear
Changes
Drake ft Rihanna x Dej
You Belong to SOmebody
Coffins
Goals
Hold This
Liberated
Desire
Make You Fall in Love
We Winning
On My Own
Grinding
Blood
Detroit
Changes
Deeper
No Saint
Other tracks
Download Below & Enjoy Non Stop Best of Dej Loaf DJ Mix (Dej Loaf Mp3 Songs Mixtape)
Download Best of Dej Loaf Mixtape ( 49.9 Mb )
Tags: best of dej loaf mixtape mp3 download, dej loaf first mixtape, download dej loaf songs, dej loaf first mixtape, dej loaf latest song Mix, dej loaf mixtape 2017 download, download dej loaf dj mix mp3, download best of dej loaf dj mix, dej loaf mixtape,
Show Some ♥ if you like this and your're a fan drop your comment. Be social !!
Follow NaijaDJMixtapes On Instagram  Click-Here
To Request For A Mixtape Click-Here
DJ Mix Last Updated on